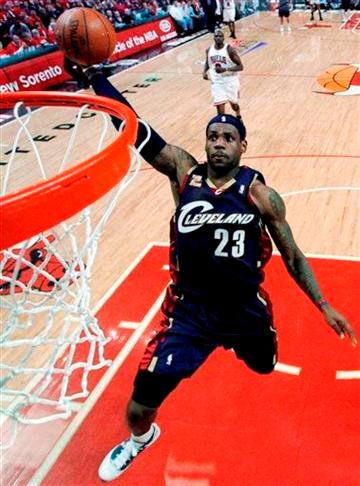 (AP Photo/Charles Cherney, File). FILE - IN this April 22, 2010, file photo, Cleveland Cavaliers' LeBron James dunks against the Chicago Bulls during the second quarter of Game 3 of a first-round NBA basketball playoff series in Chicago.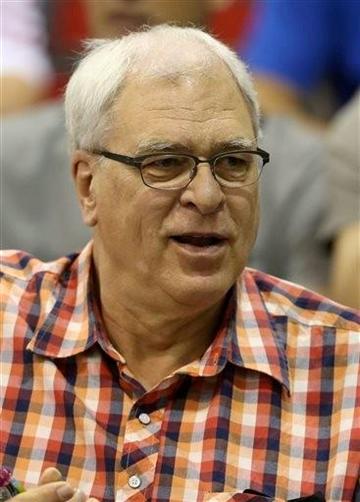 (AP Photo/John Locher). New York Knicks president Phil Jackson watches his team play the Dallas Mavericks in an NBA summer league basketball game Friday, July 11, 2014, in Las Vegas.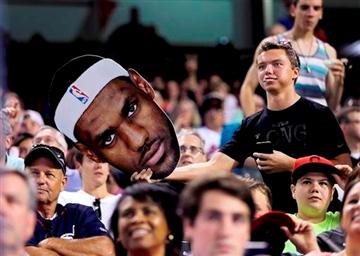 (AP Photo/Mark Duncan). A fan waves a cutout of LeBron James during a baseball game between the Chicago White Sox and Cleveland Indians on Friday, July 11, 2014, in Cleveland.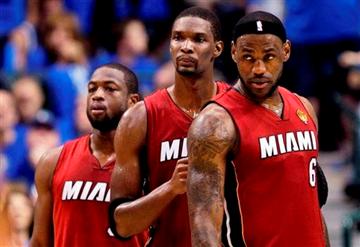 (AP Photo/David J. Phillip, File). FILE - In this June 7, 2011, file photo, Miami Heat's Dwyane Wade, left, Chris Bosh, center, and LeBron James (6) look on during a break in the second half of Game 4 of the NBA Finals basketball game in Dallas.